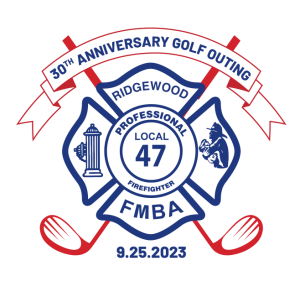 Welcome to the Ridgewood Fire Department's 30th Annual Golf Outing! Over the years, we have donated to
St. Barnabas Burn Center, Mallory's Army, Rebuilding Warriors, The Ultimate Sacrifice Foundation, and many many more charities. This year, we look to support our own, raising money for interior firehouse improvements and update any outdated tools/equipment to increase readiness.
September 25, 2023
River Vale Country Club
Our Mission is to protect the lives and property of all residents and visitors of the Village of Ridgewood. This shall be accomplished through fire suppression, fire prevention, public education, emergency medical services and the extensive pool of resources available to the Village to mitigate disasters either natural or manmade. We are committed to protecting the safety and well-being of our firefighters as we strive to make Ridgewood a safer place to live, work and visit.